Hello everyone! It's Cyber Monday — and that means you still have time to get in on our great sale for the week!
Today I am sharing a birthday card – there are several of my friends who have December birthdays, and I never seem to have specific birthday cards on hand. I make a lot of "all occasion" cards, but I want to send cards that let them know their birthdays aren't forgotten in the hustle and bustle of holidays!
I am using the new Rough Around the Edges background stamp and giving it two colors. I chose Worn Lipstick and Twisted Citron (my favorites) for my plaid colors, and used my MISTI and Life Changing Blender Brushes to apply and blend the ink on the stamp. Stamped on my cardstock. I turned it 90 degrees, stamped again, and voila! Plaid!
I stamped the sentiment with VersaFine Onyx Black, again using my MISTI, to get good coverage over the Oxide ink. I thought I might add sequins, but ended up with a funky paper flower (Prima) I've had in my stash for my only embellishment on this one layer card.
I love the bold and big look! What do you think? Check out the entire November release here, and don't forget the sale!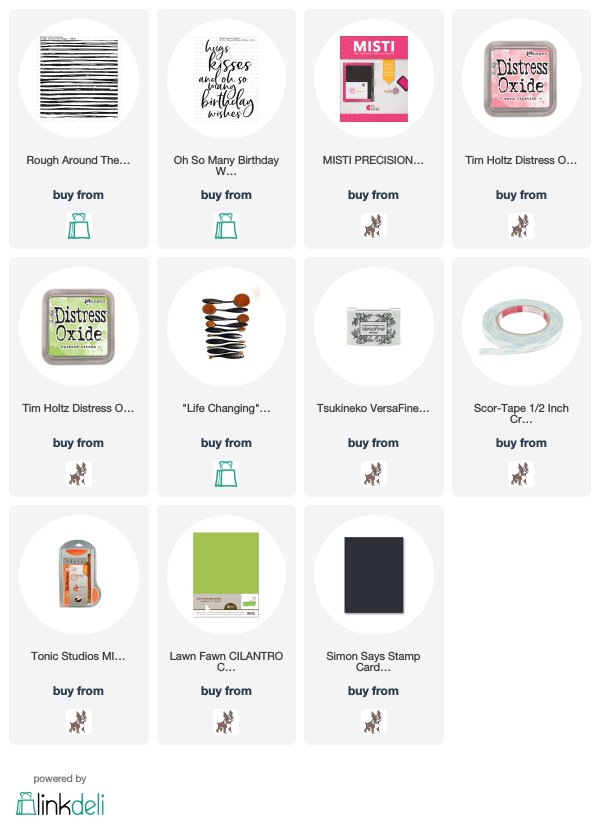 https://linkdeli.com/widget.js?1542972592847